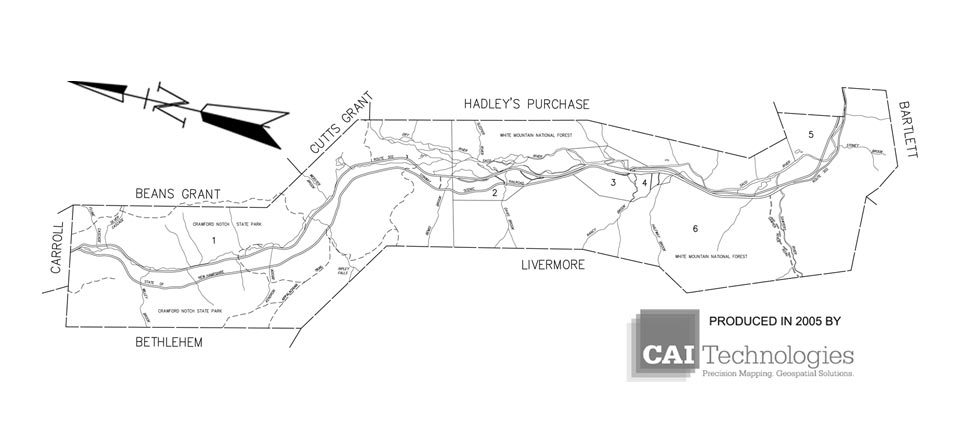 Town Tax Maps
The Smallest Town in New Hampshire
Hart's Location Town Tax Maps were prepared in 2005 by Cartographic Associates, Inc. (CAI) in Littleton, New Hampshire.  They are professional GIS consultants specializing in municipal mapping, GIS and public works information management.
The full map is shown above.
To locate the map you need, you can click the Full Set link to the right to open a .pdf file with all the town tax maps included.  The individual maps are shown below.  Click any of these map images to open a full size .pdf file.  If you know which map you need, you can also click the link to the right.
Click maps below to open full size map .pdf file or if you can click links to the right if you know which map you need.